Bangla Hunt/Pallab Ghosh:
Mukesh Ambani's Reliance Industries enters into the world of global toy market by acquiring world-famous British toy retailer Hamleys. On Thursday, the Reliance Brands subsidiary, made headlines by announcing the take over. It signed an agreement to buy the global toy-giant Hamleys from Hong Kong-listed C Banner International Holdings. However, Reliance did not disclose the amount at which the deal has been closed. In 2015 C Banner had purchased for 100 million pounds from France's Groupe Ludendo.
The Hamleys was founded in 1760. Since then the brand has been selling like hot cakes and has a deep 'nostalgic' connection with generations across the world. Presently, the toy-giant has167 stores across 18 countries. Reliance, which owns the master franchise, operates 88 Hamleys stores across 29 Indian cities.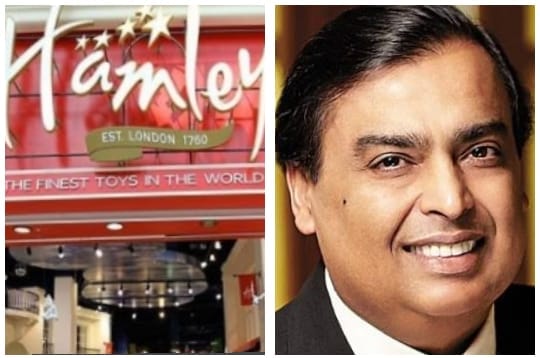 The takeover is being looked as a major feather in the cap of Mukesh Ambani's Reliance Industries, as it forreys into global retail. Reliance runs the world's biggest single-location crude oil refinery in various parts of Maharashtra.
#MukeshAmbani #MukeshReliance #Reliance #RelianceBuyHamleys #Toy #Hamleys #HamleysUK #HamleyLondon #Business #Maharashtra #Jio #MukeshAmbaniJio